Why Owners Choose Albury Property Rentals
Ever dared to dream about never having to worry about the day-to-day management of your valuable investment property? We can make that dream a reality – we guarantee it!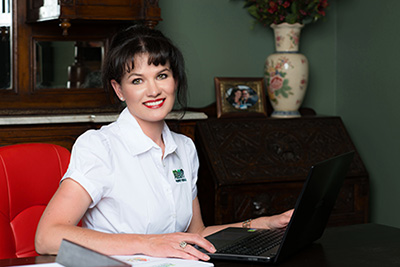 At Albury Property Rentals we pride ourselves in offering our clients a level of service they have only dreamed about. The wealth of knowledge and experience offered at Albury Property Rentals, ensures the properties in our portfolio experience management at a level of excellence not before experienced in this region.
We understand with absolute clarity the responsibility which comes with managing rental properties. Our management procedures and systems ensure clients receive clear, prompt communication, thorough and careful tenant selection, meticulous property inspection reports including photographs, daily monitoring of rental payments and immediate action to rental arrears.
If you are seeking an agency who is results focused, then you have found us! The reason is simple. Truly specialist property management can only come from an agency who focus's 100% on property management. The traditional "jack of all trades" agency usually has a salesman as licensee. Which clearly means sales comes first and foremost, regardless of what they promise.
Communication is the key

One of the biggest concerns expressed by owners today is the lack of communication from their managing agent and having to continually chase up information which should automatically be provided.

Here at Albury Property Rentals, we believe top communication is the key to successful property management. Having said that, not all owners seek the same level of communication. Which is why we tailor our communication to meet each individual owner's requirements and expectations via our owner's preferred method of communication.

The key to our success is very simple. Enthusiastic dedication to making sure our owners and tenants receive the best possible property management experience.

Peace of Mind

For real peace of mind, owners need a managing agent who is up to the minute with all legislative changes.  Particularly in these times of litigation, and with so much legislation from various Acts to consider and be aware of.

At Albury Property Rentals, we can offer that peace of mind and be able to offer advice which could save you thousands, simply by ensuring that your property complies with all local and state government requirements for leasing.

Our Pledge to You

Our drive is to not only set the standard for Property Management in Albury, but to continually strive to offer the best service in property management this city has to offer. To back up our commitment Albury Property Rentals offers owners a written "Service Guarantee". If we do not meet the requirements of the guarantee, we will manage your property for the following three months free of management fees. 

The Benefits of Appointing Albury Property Rentals

- We are absolute experts in this field, because it is all we focus on.
- We provide our clients and their properties all the attention they deserve.
- We will communicate with you, we won't leave you wondering or worrying.
- We use modern technology so owners can login for up to date information on their property.

We are an innovative, efficient, friendly & approachable agency, always ready and willing to discuss any concern which may arise, no matter how big or small.

LPMA Member

The Leading Property Managers of Australia (LPMA) is an elite group of professionals made of the very best property management practitioners and companies, joined together by a specialist industry association.

Tenant Selection

We take the worry out of this critical process for our owners. Selecting the right tenant is essential to achieving successful property management.

Our application and interview process is designed to ensure the best possible outcome when selecting tenants. Eliminating prospective tenants who have a poor record, who have inadequate financial means or for whatever reason do not satisfy us that they will meet our exceptional standard is critical.

Here at Albury Property Rentals we have a defined identification process, where tenants are required to provide points of identification. We thoroughly check any prospective tenant's referees, financial statements including pay slips and of course we also, check past rental history from previous agents and the TICA data base system. We then interview the successful tenants and consult our owner prior to making a final decision.
"Trading Reference Australia"
Make the move to Albury Property Rentals
The systems and technology utilised here at Albury Property Rentals are absolutely industry leading, but we believe the personal service we provide is what truly sets us apart. We see the relationship with our clients as long term and built on trust and service.
Selecting the right Property Manager will be the difference in achieving the full potential for your investment property. Whether you are a first time property investor, someone who is looking at leasing out your family home or a seasoned investor, the right Property Manager is essential.
Contact us today to find out how we at Albury Property Rentals can best serve you.